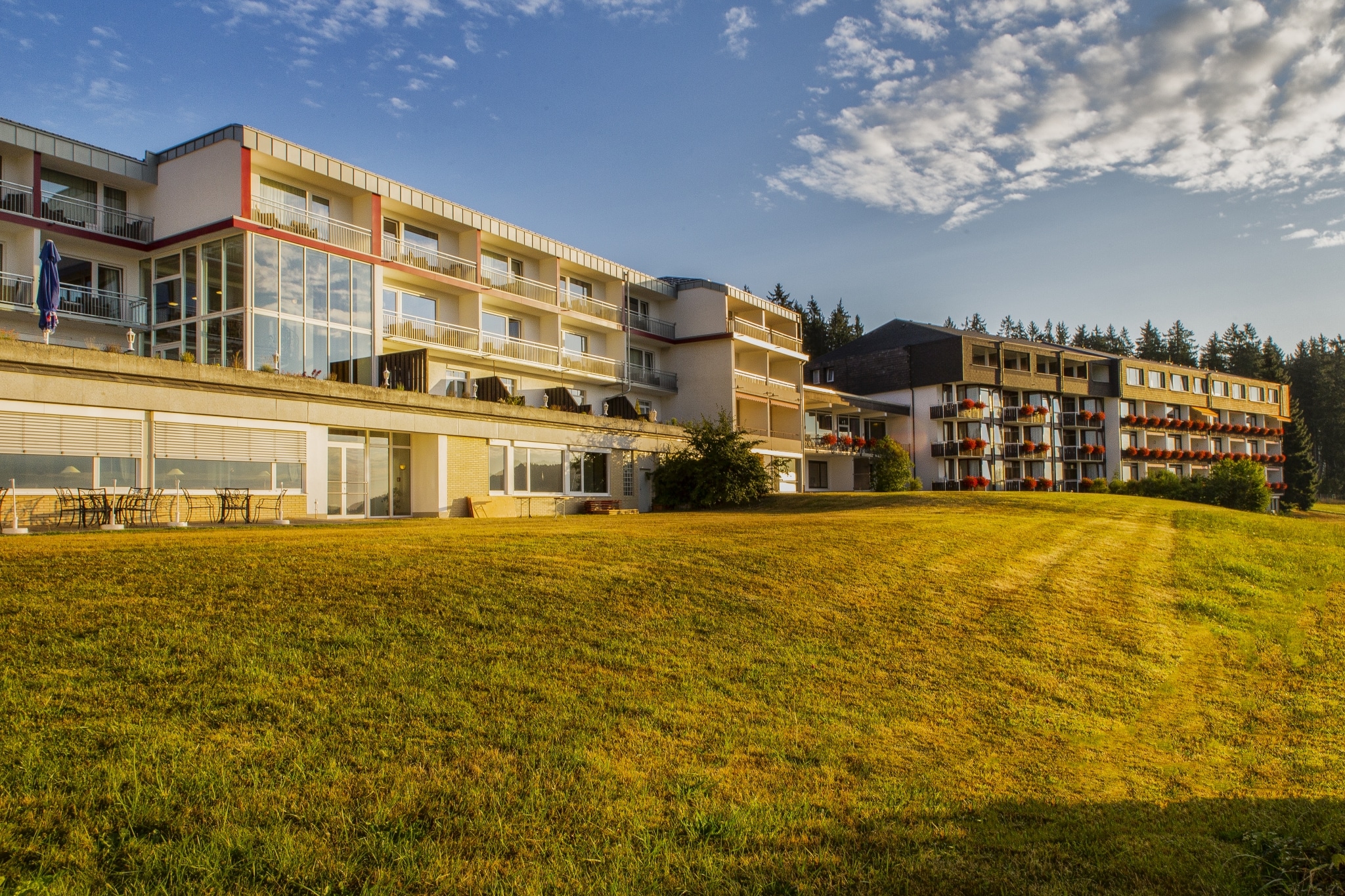 The Saigerhöh
Decelerate in the Upper Black Forest
Time for rest
Home is
where you are expected
Take a deep breath, take a deep breath: you have arrived! Forest and green mountain ranges all around, the Swiss Alps on the horizon, the Feldberg nature reserve right next door, Lake Titisee in the immediate vicinity and the azure blue sky stretches far above everything: this is how the Hotel Saigerhöh is located. The nearby villages of Saig and Lenzkirch are rated as "climate health resorts", and really: here in the Upper Black Forest the air is pure and clear. Magnificently grown spruces and firs exude a mild, resinous, invigorating scent.
In addition to the 95 rooms and suites, the Hotel Saigerhöh offers guest and event rooms, a panorama restaurant as well as three atmospheric parlors, a library and an inviting fireplace bar. The peaceful, inspiring atmosphere of our house attracts people of all generations: for a weekend, a short break or even for a long holiday. Because once you've been there, you'll want to come back.
The adventurers and active vacationers among you use the hotel as a base camp for excursions on the adjacent paths, forests and around Lake Titisee. Those looking for relaxation will find an oasis of local recreation in our spa. The Saigerhöh as a longing destination attracts sensuous enthusiasts and hearty hikers, happy summer visitors and enthusiastic winter browsers.
Everyone in the Saigerhöh team does their best so that you experience true wellness: a deep sense of harmony between body, mind and soul. Friendly, trained service staff relieve you of the burdens of everyday life and give you precious, enjoyable moments.
Stroll through the beautiful nature and listen to the soothing silence of the Black Forest, let yourself be taken care of, challenge yourself in sports, dine like a king, inspire your inquisitive mind, indulge in sweet idleness… just as you like it good for you!
During your holiday at the Hotel Saigerhöh in the Upper Black Forest, holidaymakers receive the KONUS guest card free of charge and can use buses and trains throughout the holiday region free of charge during their stay. In addition, with a stay of at least 2 nights, you get the HOCHSCHWARZWALD-CARD free of charge, with which you can experience many free basic and discounted plus services on site.